Our Department is in the process of empowering students with Outcome Based Education system (OBEs) to meet the global competence and aims to emerge as a center for achieving academic excellence. The Bachelor program was established in the year 2007 with an intake of 60 and increased to 120 in 2013. The department has set itself a notch above the contemporaries in terms of initiatives and expanding the horizon in research and thus imparts proven expertise to students. Soft – Skill programmes are conducted through the placement cell for the overall personality development of the student.
Most of our students are well placed in fortune companies. Many of our students have published and presented their research papers in National/ International Journals and Conferences. Under the R & D activity, RPS project has been taken up by the department and successfully completed. Fellowship is offered to the Research Scholars through grants received from various funding agencies of the Government of India; as well as from Maharaja Research Foundation (MRF) established at MITM campus for the Ph.D. program. Industry interaction is established through MOUs. Sponsored projects & industrial visits, Invited lecturers, workshops, seminars, and webinars are also organized on a regular basis in emerging technologies from experts of industries and institutions.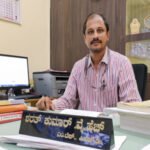 Dr.Sharath Kumar Y H
HOD, Dept. of ISE.
The Department comprises excellent infrastructure with well equipped Laboratories, Classrooms, and Departmental Library. Department is strengthened by well qualified and experienced faculty members whose main aim is to make students aware of the cutting edge technology with competence, commitment & teamwork.
The Department regularly arranges Seminars, conducts Workshops from Industry Experts, Organizes Industry visits, for Students. The Department offers, add-on courses to cope up with the latest trends & technology. Department has very good placement percentage as our students are recruited in the reputed companies. The track record of results is excellent. The students actively participate in the Technical co-curricular activities like Paper & Poster presentations, Coding, Debugging, Projects etc, that are conducted both in intra & inter College. As well as, in Non-technical Events like NSS, Sports, College Fest, and preparation of Magazines & Newsletters. The Students of the department have recorded very good performance in competitive examinations such as GATE, GRE, GMAT, TOEFEL, CAT, PGCET etc., and got admitted to the top Universities. Further, most of the faculty members and students won the Best Paper awards, the Best Project awards in both National / International Conferences. Our faculty members and students are also members of professional societies like ISTE, CSI & IEI etc.
Information Science and Engineering is a discipline that includes theories, standards, methods, and innovations of various domains like mathematics, cognitive science, and information theory to solve complex IT problems. Information Science Engineering focuses on collecting, categorizing, strategizing, and storage of the information. It also throws light on how to analyze and interpret the raw data. It is an area of professional practice that addresses the effective communication between information in the context of social, organizational, and individual needs to build the software or embedded applications for societal benefit.
Students learn complex Analysis, Probability and Statistical Methods, Operating systems, Systems Software, Application software, Networking, Programming languages, Design and analysis of algorithms, decision support systems, Database Management, File Structures, ERP, and MIS. Students also learn tools such as IoT and its applications, Object-Oriented Concepts, Software Testing, and more in their course of study. The labs include data structures lab, Analog and Digital Electronics Lab, Design & Analysis of Algorithms Lab, Microprocessor and Microcontroller Lab, DBMS Lab with Mini Project, Software Testing Lab, Web Programming Lab, Machine Learning Lab, etc.
Program Educational Objectives of Department
Proficiency in being an IT professional, capable of providing genuine solutions to information science problems.
Capable of using basic concepts and skills of science and IT disciplines to pursue greater competencies through higher education.
Exhibit relevant professional skills and learned involvement to match the requirements of technological trends.
Program Specific Outcomes of Department
Students will be able :
PSO1: Apply the principles of theoretical foundations, data Organizations, networking concepts and data analytical methods in the evolving technologies.
PSO2:Analyse proficient algorithms to develop software and hardware competence in both professional and industrial areas
Program Outcome
PO1. Engineering knowledge: Apply the knowledge of mathematics, science, engineering fundamentals, and an engineering specialization to the solution of complex engineering problems.
PO2. Problem analysis: Identify, formulate, research literature, and analyze complex engineering problems reaching substantiated conclusions using first principles of mathematics, natural sciences, and engineering sciences.
PO3. Design/development of solutions: Design solutions for complex engineering problems and design system components or processes that meet the specified needs with appropriate consideration for the public health and safety, and the cultural, societal, and environmental considerations.
PO4.Conduct investigations of complex problems: Use research-based knowledge and research methods including design of experiments, analysis and interpretation of data, and synthesis of the information to provide valid conclusions.
PO5. Modern tool usage: Create, select, and apply appropriate techniques, resources, and modern engineering and IT tools including prediction and modeling to complex engineering activities with an understanding of the limitations.
PO6. The engineer and society: Apply reasoning informed by the contextual knowledge to assess societal, health, safety, legal and cultural issues and the consequent responsibilities relevant to the professional engineering practice.
PO7. Environment and sustainability: Understand the impact of the professional engineering solutions in societal and environmental contexts, and demonstrate the knowledge of, and need for sustainable development.
PO8. Ethics: Apply ethical principles and commit to professional ethics and responsibilities and norms of the engineering practice.
PO9. Individual and team work: Function effectively as an individual, and as a member or leader in diverse teams, and in multidisciplinary settings.
PO10. Communication: Communicate effectively on complex engineering activities with the engineering community and with society at large, such as, being able to comprehend and write effective reports and design documentation, make effective presentations, and give and receive clear instructions.
PO11. Project management and finance: Demonstrate knowledge and understanding of the engineering and management principles and apply these to one's own work, as a member and leader in a team, to manage projects and in multidisciplinary environments.
PO12. Life-long learning: Recognize the need for, and have the preparation and ability to engage in independent and life-long learning in the broadest context of technological change.
To be recognized as the best centre for technical education and research in the field of information science and engineering.
To facilitate adequate transformation in students through a proficient teaching learning process with the guidance of mentors and all-inclusive professional activities.
To infuse students with professional, ethical and leadership attributes through industry collaboration and alumni affiliation
To enhance research and entrepreneurship in associated domains and to facilitate real time problem solving
The department has set itself a notch above the contemporaries in terms of initiatives and expanding the horizon in research and thus imparts proven expertise to students.
Academic Year
Sanctioned Intake
Admitted Students
Regular
Lateral Entry
Regular
Lateral Entry
2022-23
120+6
20
123
18
2021-22
120+6
20
115
06
2020-21
120+6
12
111
5
2019-20
120+6
12
124
4
2018-19
120+6
24
106
–
2017-18
120+6
24
92
–
2016-17
120+6
24
126
6
2015-16
120+6
24
113
2
The department is a R&D center for Ph.D students. This center is approved by Visvesvarya Technology Institute and Mysore University. The department has highly competent faculty. Several professors in the department have Ph.D degrees.
Areas of research are:
Image Processing, Pattern recognition and Computer Vision
Computer Networks
Robotics and Artificial Intelligence.
Machine Learning
Currently 16 Research scholars are pursuing Ph.D under Computer science and Engineering (Both VTU and Mysore University).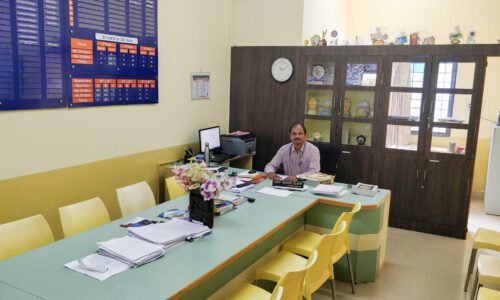 Department has a library which is a source of information for various academic resources. Library collection comprises of text books, audio-visual study materials, seminar reports, project reports, application software etc which are made available for both students and faculty community for borrowing and reference.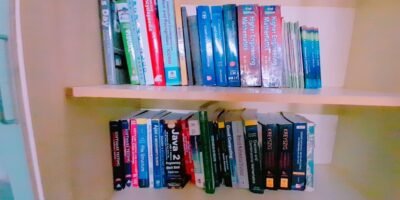 Dr Sharath Kumar Y H
Professor and Head
Department of ISE
Contact No: 9480849443
Telephone:08236-292601
Telefax : 08236-292603
E-Mail Address: hodise@mitmysore.in 
Copyright © 2021. All rights reserved.